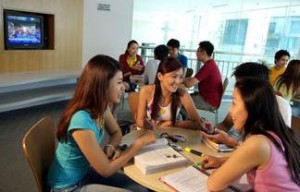 With over 20 million population in Malaysia, there is a huge demand for home tutoring. We are keen to help students excel in home tutoring provided they are keen to learn and accept personal tutoring.  Currently we have over 200 tutors in Peninsular Malaysia working within our organizations. Edunovice Home Tutoring is a unique community because, students can engage tutoring to teach at home and interact with tutor via chatbox and forum discussion. This new learning concept where tutors and students can interact in and out of classroom.
Home Tutoring
We cover locations such as, Penang, Selangor, Melaka and Johor Bahru.  In Selangor we only cover places such as PJ, Shah Alam, Subang, Mont Kiara, KL City, Bangsar, Ampang, Jalan Ipoh and Hartamas In Melaka, we cover places such as Alor Gajah and Bukit Beruang. In Penang, home tutoring program covers Bukit Mertajam, Auto City, Butterworth and whole or Penang Island
Subjects Covered
Math, Bahasa Melayu, Science, English, Add Math, Chemistry, Biology, KH, Geography, Sejarah and Physics.